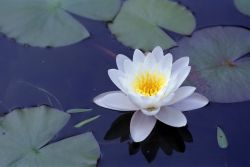 Steinschaler Ponds
Oases of Nature - our Ponds
In the area of the Steinschalerhof you will find seven, and in the Steinschaler Doerfl at the moment five ponds. All of these ponds are natural water habitats and thus important withdrawal areas for nature.
The ponds serve as a place for the recreation and relaxation of our guests: they can take a walk around them, admire the artistic flights of the eight kinds of our dragonflies, and even observe a muskrat - all this and more is possible at the Steinschaler Ponds!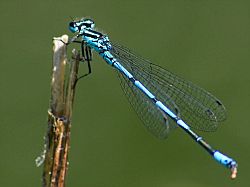 The Steinschaler Pond
The Steinschaler Pond with its appr. 3.000 sqm is the biggest of the Steinschaler ponds. It is situated in the Watergarden, only appr. 140 meters away from the Steinschalerhof. Our buildings on its side are the Pond House and the Pond Bridge (and from autumn 2012 also the Water Garden House.)
The Steinschaler Pond is a species-rich standing water body, which via its varying depths, natural banks, islands and edge zones is continuously enabling life for many animal and plant species. Thus you will find eight different kinds of dragonflies, marshland plants like Purple Loosestrife or Common Water-plantain, many kinds of willows, hackberries, black alders and many more representatives of the original flora.
The dragonflies are buzzing around the pond and hold the mosquitoes at a distance. Pikes and carps invite one to fish, and muskrats and some graceful and harmless water snakes complete the natural idyll.
Nowadays the pond serves as recreational areas for our guests and as an interesting place for ever new discoveries for those ineterested in nature. At guided tours our holiday and seminar guests can learn much about the great biodiversity in this exquisite living space.
Where can you find another such an idyllic place? And in the evening a nicer place for dreaming?